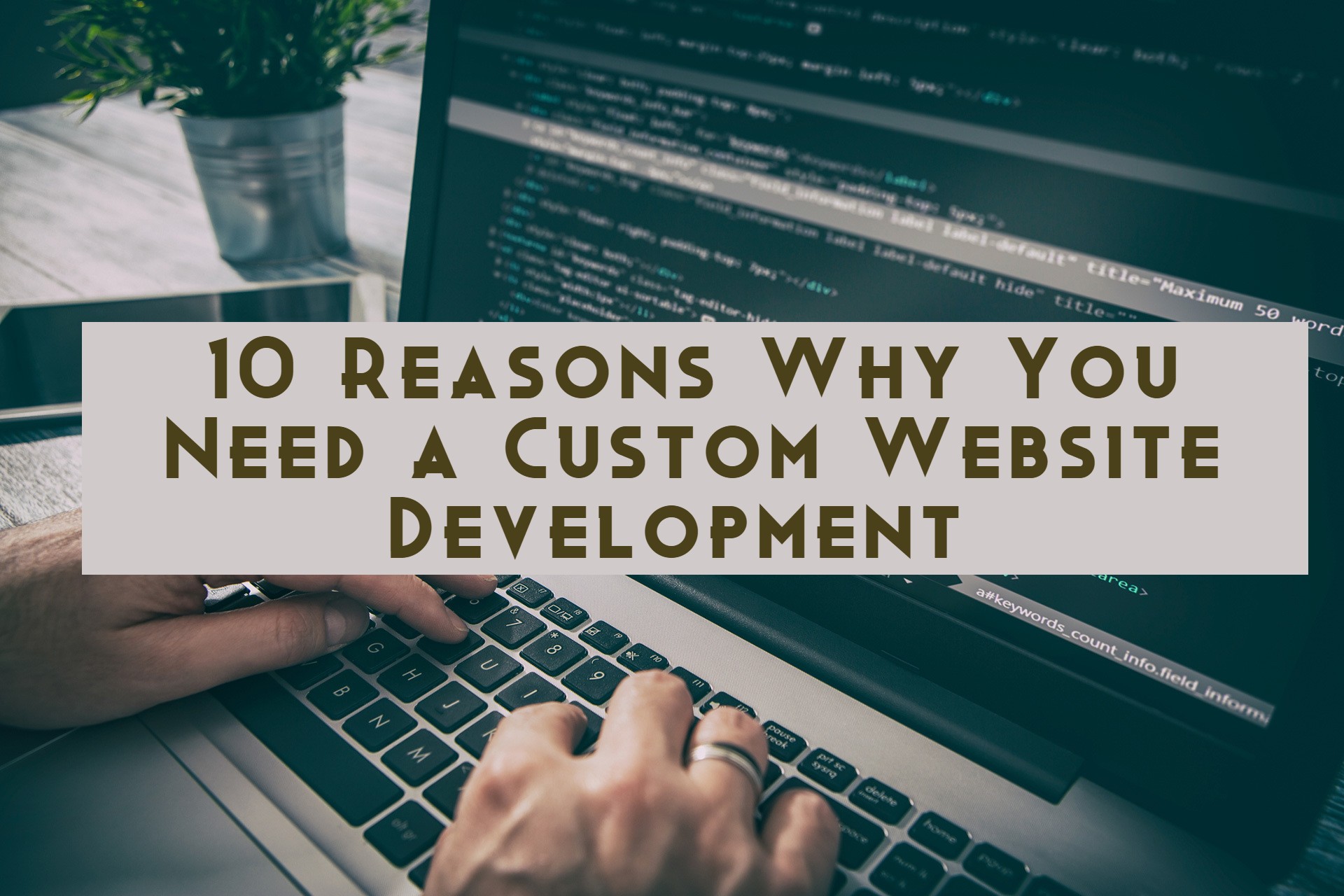 April 8, 2022

admin_tng

0
Ten Reasons Why You Need A Custom Website Development
With innovation in technology and the rise in competition, it is impossible for any business to grow without an online presence. Many businesses use template sites but custom-built websites can provide better service as they are built specifically for your business and to serve your needs. Such Websites are flexible and can be changed at any time according to the needs of the business.
If you are planning on Custom Website Development in Calgary but you are afraid to make the wrong choice because a single mistake can cost you a lot. Don't worry, we got you.
Below in this article, we are going to mention a few reasons why you should choose a custom website that will help in making your decision easier.
Ten Reasons Why You Need A Custom Website Development
To get better results and improve your customer base you need a website that is unique to your business. Your business is different from your competitors and you can show that through a better website design and custom website can serve the purpose. Having a custom website is expensive but it is worth the cost. If you hire Website Development Services Calgary you surely will get the results you are looking for.
The Second reason why custom websites are better is their flexibility. Custom websites are developed from scratch which makes it easy to change them. To ensure you have a relevant corner in the market it is important to change your website on a constant basis whether the change is about a new product line or a new policy. Same old things can bore your visitors and customers. Great business keeps their customer's opinion in mind and make changes accordingly.
Custom Website Development in Calgary will make sure that all aspects of your brand are reflected in your website. A beautifully developed Website improves your brand image, makes you different from your competitors, and attracts more customers.
Amazing Customer Services
Having the website customized will reduce the chances of drop-offs and improves the customer's experience. You know your customer's needs and with custom web design you can tailor your website in any way that you think will serve your customer's needs to the best. Unique landing page or highly responsive design all these features are needed to make your website which you can get only through custom web designs.
Professional Features and Designs
Web designers have access to all professional features and designs that template sites miss. In order to make your website and customers' experience better, you need all such features in your website which is only possible if you choose website development services.
A custom-built website provides search results faster than a template site. As per research, a single user stays on a particular website for 5 seconds and if it is not showing results within that time it means you're losing your potential clients.
Custom websites are more secure than template websites as the website is developed only for your business and you know every single aspect of it. You can change it any time and don't have to worry about anyone knowing about the confidential information available on your website.
SEO is the process of raising the visibility of your website over various search engines. When your website provides better customer services it will automatically help in improving the ranking of your business. Improved ranking means more customers will visit your website which is going to help you in increasing your profits.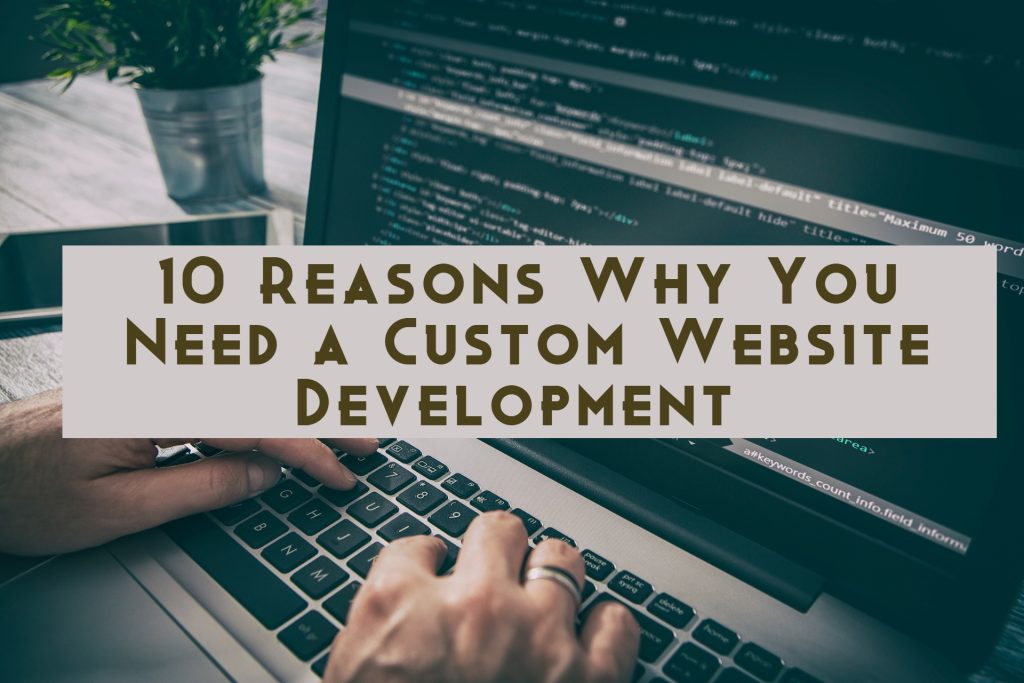 With the increase in competition, creativity is most important for the growth of the business, and as we know custom websites are flexible so you can be creative with them also. Adding new features and building a strong and beautiful website will lead to more customers.
The main aim of every business is to increase profits and having a website that considers all the needs of the customers, is creative, has better speed will attract more clients, and having more clients simply leads to better ROI. With increased profits, you can also grow your business further.