June 20, 2022

admin_tng

0
What Can a Web Development Company Do for Your Business?
Website developers have a wealth of resources at their disposal to assist businesses in achieving their objectives. During the development of a website, business analysts, quality assurance experts, developers, and other professionals collaborate. The makeup of this team must alter to meet each stage of web development.
Following are the services that T&G Web Solutions Ltd., a major Website Development Company in Calgary can provide you with: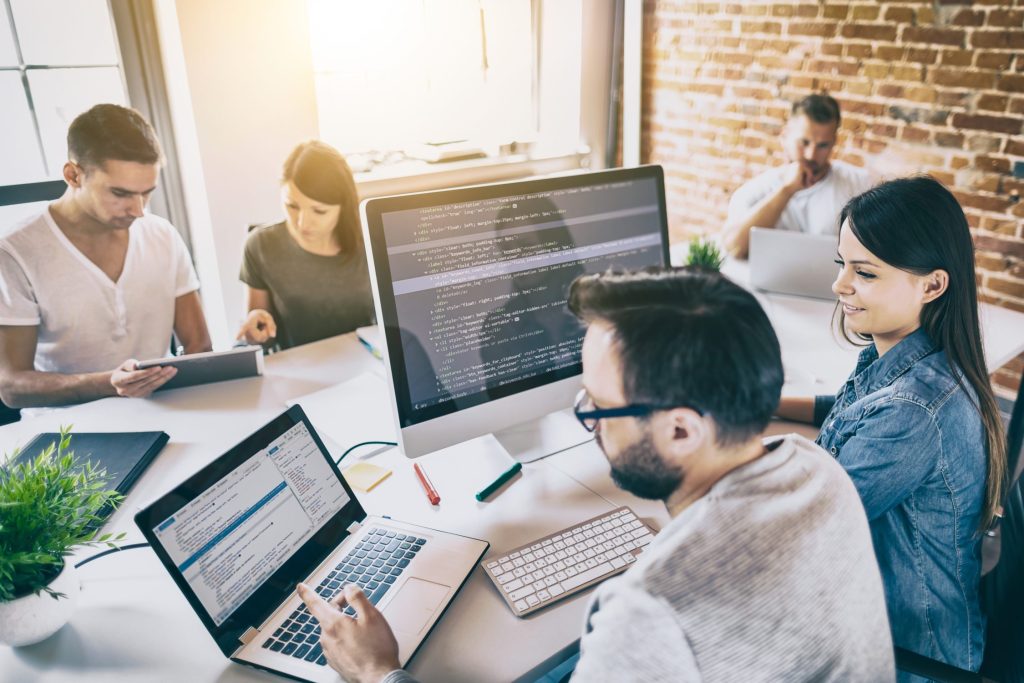 1. Put sophisticated technological expertise to use:

Technologies for web development are changing all the time. With ever-increasing competition, it's critical to use the most up-to-date technologies while creating or managing your website. For their clients' websites, reputable web developers come up with new designs and development solutions.
When incorporating these functionalities, experienced web developers examine a variety of marketing, technical, and aesthetic factors. The developers' research-oriented approach works brilliantly, as they recommend things that are appropriate for your site.
2. Choose the appropriate development toolsets:
Choosing the ideal web development tool-stack necessitates a thorough grasp of SEO, user personas, target audiences, and design. When choosing the correct tools for website development, reputable web developers evaluate all of these factors.
The website development team's specialty and composition aren't the only factors that impact tool selection. Your website may have a fantastic aesthetic appeal with the appropriate strategy and tools. When it comes to the effect you want, the website developers' expertise and technical talents are important.
3. Create a website that is consistent:
Website designers work to address difficulties and assist businesses in achieving their objectives. They develop tactics and recommendations for their clients that they find useful.
The developer may reject a solution that the customer had offered initially. Experienced designers are well-versed in strategies that are likely to work. Finally, they recommend a different option that may be more advantageous to the customer.
When it comes to web development, budgeting is one of the most important factors to consider. Hiring a reputable web development business reduces the cost of the project. You'll be able to take advantage of the greatest business chances that come your way as a result of this approach.
4. Provide a higher level of business value:
A web developer's responsibilities do not end with the creation, design, and maintenance of websites. Taking into account the client's company objectives, the experts devise innovative tactics to help you outperform your competition.
As a result, they inform their clients about all of their possibilities. Business enterprises are able to make more informed judgments as a result of this procedure.
5. Keep you ready for the unprecedented:
From a fundamental standpoint, a professional and effective website may assist your company in staying current with industry trends and giving you an advantage in a competitive climate.
The majority of businesses are aware of what their competitors are up to. As a result, you'll need to engage a reputable web development business to stay relevant to potential clients.
Businesses may barely benefit from websites that are old and of poor quality. They only function as a means of technological communication. Even small businesses should prioritise website development because it is their initial point of contact with their target audience. It aids in the generation and conversion of leads.
To sum it up:
People now spend two out of every three minutes on their mobile devices online. With the growing popularity of responsive designs, it's more crucial than ever to give mobile consumers a better experience. At the same time, you must reduce your expenses.Working with the proper group of web developers like T&G web Solutions, a renowned Web Development Company in Calgary can help you find the best solution. A consultant's job is to help customers address problems while concentrating on the long-term development of their company.