December 1, 2020

admin_tng

0
Each industry today is being transformed due to the ever rapid penetration of both the internet and mobile devices, not just in the developed world but also in developing countries too. In terms of serving one of the oldest industries in the world, which is food and beverage; mobile devices have managed to transform the way restaurant owners manage the business and the way they serve connoisseurs.
Restaurant owners are probably thinking about whether or not they should invest in a mobile app at a certain point in time. Yet, whether or not they decide upon having it is their own decision. Here, well-known app developers Toronto will help clear the misunderstandings related to it and help explore the benefits of having a mobile app in 2018.
Dining out combining with mobile technology – a heavenly match
It is an undeniable fact that mobile devices have helped speed up contemporary culture considerably. In many developed nations, a lot of people check out nearby restaurants with the aid of their mobile devices not just through social media but also through various mobile apps before they visit that restaurant.
A research study indicates that around 80% of mobile app users browse and check restaurant menus online before they go out to eat. Other than at, around 94% of smartphone users check restaurants nearby before they either book a table or order something.
Hence, restaurant chains are spending a considerable amount of money on mobile applications. The growth in user base motivates restaurant owners to adopt mobile apps because of the impact they have.
What can mobile apps promise?
For any restaurant and for the overall restaurant business, a mobile app can promise numerous benefits. Regardless of whether it is a fine dining restaurant, an individual quick service restaurant, an eatery dealing in takeaways,and the like, they can all make good use of mobile apps for their restaurant. A mobile app can help them do the following:
A mobile app can help restaurants improve their local outreach
Mobile apps can be easily unified with out of the box technologies (especially the proximity beacon) to help create localized offers and attract food lovers in a locality to the restaurant. Users can check-in through the mobile app to obtain discount vouchers. Other than that, people can also use beacon technology to send push notifications whenever they are close by.
It helps enhance customer experience
A mobile app is known to be an enabler of scale for any restaurant. Through simplification of the ordering and booking process, an app can thus greatly improve the user experience for all users and make the restaurant frequently visited by all food lovers.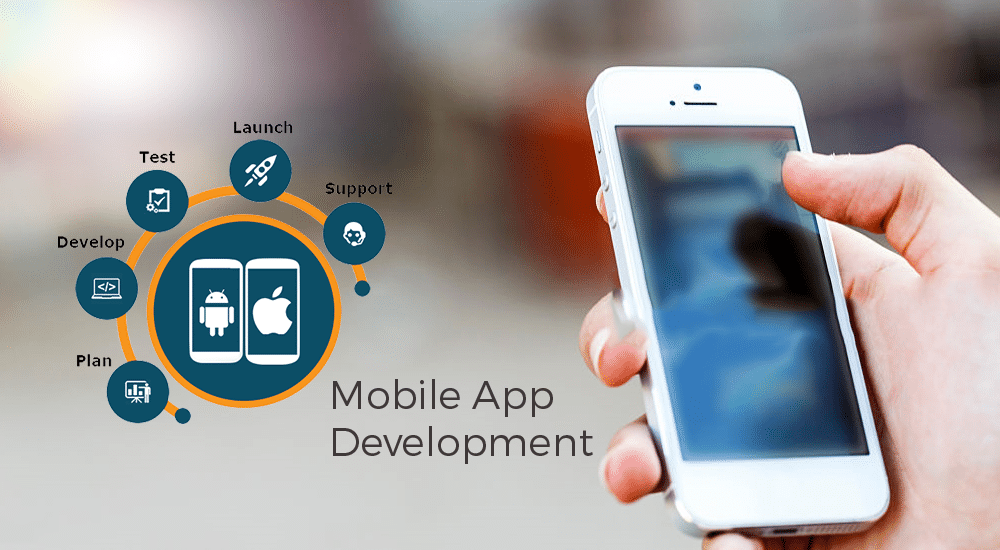 Developing a profitable sales channel
A mobile app is not just any online storefront but rather a profitable sales channel for the restaurant business. The development of a food delivery app and the implementation of a mobile marketing strategy can drastically improve revenues and take the restaurant to a new level.
Optimization of operations
A mobile app does help improve revenue as well as relationships with customers, it also helps improve staff efficiency. Mobile apps help remove chances of errors (especially human errors), ease automation of order management, streamline bookings and delivery systems giving the staff considerable time in delighting guests at the restaurant.
How can mobile apps help a restaurant grow their business organically?
Mobile apps can become great facilitators in helping restaurants understand their guests and help them serve them better. With smartphones no longer a luxury item but rather an absolute necessity, having a mobile app in an individual's phone helps restaurants improve their offerings and expand their reach effectively.
Mobile apps can be customized based on the restaurant's personalized business needs. They can choose to create a community of food patrons through a mobile app, start a loyalty program, make a food delivery platform or integrate all of these features into a single bundle and launch a one-stop solution for customers in knowing more about the restaurant and even becoming a patron.
This thus makes a restaurant app one of the finest mobile app ideas ever. Here is how a mobile app can help restaurants grow organically:
It increases the customer base.
It helps to enlighten, engage, and encourage the customers.
Smart online operations.